It's very rare I get a decent mugshot, but here are a few you're welcome to use for publicity, posters or programmes.
CLICK on any image. A large version will open.
SAVE picture and use it!
Photo by
Ian Baker

This one is especially suitable for screens or projections
Photos by kind
permission of
The King's School,
Macclesfield.
Photo by
Sheffield Book Awards
Here are a couple of older pictures (not available in such high quality) and also the MM banner. You can click these to bring up the bigger versions.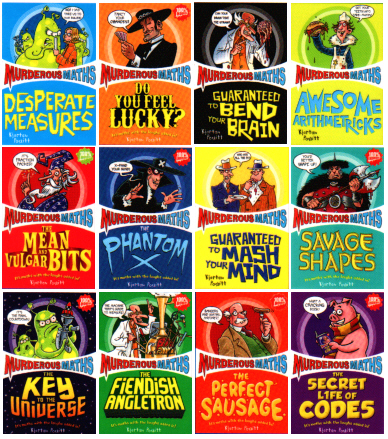 If you're feeling really arty, there are reasonably large scans of the MM book covers on their individual pages which can be accessed through The Murderous Maths Book Index. Do feel free to copy/paste them!

To my Author Appearances Page.

To my C.V. (This includes details which you may use in programmes or other publicity.)