Here are some of Mr Tazzyman's BRILLIANT pictures!

What do you think I was doing next to the radiator in the library?

It was a SECRET MISSION ha ha!

Mrs Twelvetrees once got so excited on sports day that she slapped her husband on the back and his teeth flew out and landed in the sand pit!

This is when Olivia thought she'd pulled Martha's foot off EEEKY FREAK!
This was my FIRST book, so have you read it? YES? Then you can have a go at my BOOK QUIZ!
You can get the NORMAL book with words and funny pictures by Mr Tazzyman.
OR ... you can get the AUDIO book where a lady called Emma Weaver reads it out to you and it lasts for 1 hour and 18 minutes.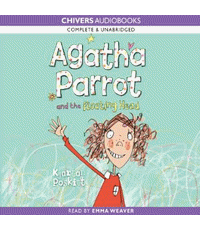 OR...you can even get my books to read on a KINDLE machine!

How cool is that?
If you want one, just ask an old person to click on one of these pictures and they can order it from Amazon. (Don't forget to ask nicely and say PLEASE!)
This lady is getting ready to do my BOOK QUIZ ha ha!