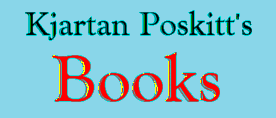 USA VISITORS!
The Murderous Maths books
are now available to you from
HORRIBLE books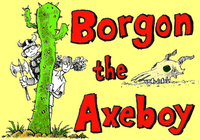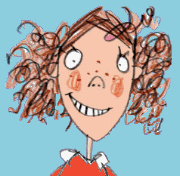 AGATHA PARROT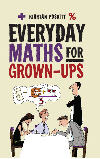 "It's all here. Enough maths to get you through any and every day, and perhaps help adults keep up with their kids -now there's a thought...ENJOY!" Johnny Ball
Click the cover for full details, or you can order your copy here.

URGUM THE AXEMAN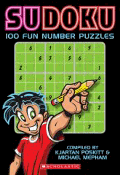 Here's the USA and CANADA version of my Murderous Maths Sudoku book which has sold well over 1/2 a million copies!
Links on this page:
THE MURDEROUS MATHS SERIES:&nbsp &nbsp
The Knowledge: The Gobsmacking Galaxy &nbsp &nbsp Dead Famous: Isaac Newton and His Apple
Other links:
COMPLETE BOOK LIST with publication dates
Frequently Asked Questions (How and why I write books)
Puzzle books (including Killer Puzzles)
The Murderous Maths Series

"Have a look at Murderous Maths by Kjartan Poskitt. It is a truly addictive reading book, and was leapt on and devoured by my children. The book is full of awful jokes, fascinating facts, real murders and yes, the maths is good too. This is a brilliant book."
- New Scientist 22nd November 1997 -
Originally the first two Murderous Maths books were in Scholastic's "The Knowledge" series but now they headline their own "Murderous Maths" series.
All the books in the Murderous Maths series feature a range of characters including One-Finger Jimmy, Half Smile and their gang, Professor Fiendish, Pongo McWhiffy and the terribly lovely Veronica Gumfloss, the evil Gollarks from the planet Zog, Urgum the Axeman and so on. They also include sneaky tricks, games, jokes (most of which are repeatable) and what's more - you'll find yourself picking up all sorts of advice and tips on how to cope with maths in all it's various forms. Despite their irreverent and frivolous attitude, these books have even found their way into schools and proved to be a boost to GCSE studies.
A great point of personal pride are the foreign editions which already include German, Spanish, Polish, Greek, Dutch, Norwegian, Turkish, Croatian, Italian, Lithuanian, Korean, Danish, Portugese, Hungarian, Hebrew, Thai and others...

Other books: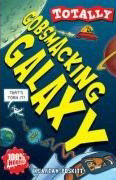 The Knowledge: THE GOBSMACKING GALAXY is the beginners guide to space. It explains what all the different lumps and bumbs that float around the sky are, it tells you how to get there and what you'll find when you arrive. Meet the creature that sneezed itself right off the planet, find the galaxy's ultimate ski resort, build your own solar system and see what happens to a bloke called Sid as he takes his grandfather clock into a black hole. This has all the fun of the cosmos served up with lots of really satisfying facts.


Order a copy of "The Gobsmacking Galaxy" (New 2009 updated edition)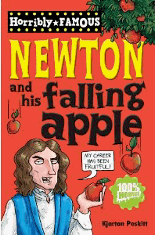 Dead Famous: NEWTON AND HIS FALLING APPLE tells the extraordinary story of the moody genius who explained gravity. When I was researching this book I was amazed to find there was a lot more to Isaac Newton than just being hit on the head with an apple! Did you know he used to shove pointed sticks into his eyeballs to see what happened? At school he scrunched the bully's face into a church wall, later on he fell out with almost everybody he met, some of his experiments bordered on witchcraft and he personally signed many criminal's death warrants...and there's lots more all in this book. Amoungst all the other gruesome facts, there's newpaper reports on the plague, the great fire of London and the executions of the time, plus a simple step by step guide to Newton's greatest discoveries inclucing Calculus, Gravity and Colours. This book (illustrated with loads of superb pictures and cartoon strips by the excellent Philip Reeve ) provides a gory, fascinating and fact-packed read for anyone aged 9 to 99.


Order a copy of "Newton and his Falling Apple" (New 2011 updated version)

Frequently Asked Questions - how I got to be an author!

Details of Author Visits and Maths Sessions

To Kjartan Poskitt HOME Page