Kjartan Poskitt's FAQ'S *

* FAQs = Frequently Asked Questions There's also an offical Q&A feature from
Explore Learning here.
USA VISITORS!
The Murderous Maths books
are now available to you from
HORRIBLE books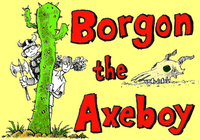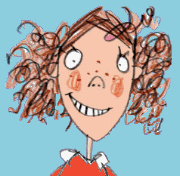 AGATHA PARROT

For full details of these and all the other books in the Murderous Maths series, please visit
THE MURDEROUS MATHS BOOK PAGE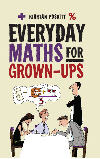 "It's all here. Enough maths to get you through any and every day, and perhaps help adults keep up with their kids -now there's a thought...ENJOY!" Johnny Ball
Click the cover for full details, or you can order your copy here.

URGUM THE AXEMAN



How I became an author and other stuff I do
A lot of people have been kind enough to contact me and show an interest in what I do, and here is a summary of the answers to some of the questions I get asked.
Where do I live/work?
I was born and now live in Yorkshire, but over the years I've been all over the place which has given me a very odd accent. Luckily you can't hear it if you're reading my books. I have a room in the top of my house where I sit typing away surrounded by old computers (which I can't work very well), flashing lights, weird noisy keyboards (See the YouTube video below!), guitars, squirty flowers, magic tricks and my collection of 1,500 BEANOs.
When/why did I start writing? Do I like it?
I always wanted to be a performer, and at Durham university when I was about 18 I started writing lots of plays and songs. I then wrote little jokes and other stuff for the telly, and then in about 1990 I was asked to write some puzzle books. After that I started writing the Murderous Maths books, and then I did my Urgum the Axeman novels, and then my Agatha Parrot books. It's not a bad way to make a living because you can stay at home, you can wear your old smelly clothes all day, and when a new book comes out you can give a copy to your mum and she's pleased to bits.
Why did you start with maths and puzzle books?
Because that's what I like and what I know about. With a subject like history things are often a bit vague such as "Why did Henry VIII have a big party with his enemies the French at The Field of the Cloth of Gold?" That stuff get"s very frustrating but with maths things are certain, e.g. 1 + 2 = 3. I like that. I was also lucky to have some very good maths teachers at school who made it easy to understand and fun to do.
How did you move on to novels?
I've been very lucky because the bloke who drew most of the pictures for Murderous Maths is Philip Reeve - who writes amazing books of his own. Philip asked if I could do a Murderous Maths book without any maths so he could just draw horrid pictures and no triangles! That's how my first novel Urgum the Axeman got started. I really enjoyed it and it sold quite well so I kept doing them.
Where do I get ideas from?
That's a tough one! It depends on what I'm writing. With the maths books, because I know what I have to write about (i.e. maths), it's not too hard, I just have to think up a funny way of doing it. Novels are harder. I usually spend all day staring at a blank screen getting cross, and then later when I'm reading the newspaper in the bath I suddenly think of something. Unfortunately the bath bit doesn't work unless I do the screen-staring bit for 6 hours first. Most of my books start life written on the edge of a soggy newspaper.
How long does it take to write a book?
It varies an awful lot! Usually I reckon a first draft takes about 3 months, although some of those days I'll be out doing shows or author visits, or I might even be working on another book at the same time. But some books are a lot longer (the first draft of Murderous Maths of Everything took nearly 2 years!) and some books are quite quick (Easy Questions Evil Answers took about 4 weeks, but that's because a lot of it was the stuff I couldn't use in the MM of Everything!) One problem is that the older I get, the fussier I get, so I cross most of it out before anybody else gets to read it.
Have I ever wanted to give up?
No I haven't, but I'm very lucky. As well as writing books, I spend a lot of days going out to do shows. When I'm getting bored of staring at the computer, I've always got some gigs to look forward to. And when I'm getting bored of hours and hours of travelling up and down the country, I can look forward to staying at home and thinking up some funny stuff. I also get to do a lot of radio and telly interviews and I invent games and puzzles. Everything I do is fun, and if I get bored of one thing I go and do another!
What books have I written?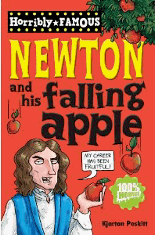 Quite a lot by now! All the books listed down the side of this page, also the puzzle books and the plays, then there's about 8 BBC TV "Megamaths" books, 4 "Rosie and Jim" annuals, 3 cartoon books, books on secret codes and practical jokes and a few more I've forgotten. There's a FULL LIST with all the covers here.
What is my favourite book that I've written?
This is very difficult to say. I'm extremely proud that I've managed to write some funny maths books and I get nice messages from all over the world! I'm also loving writing the Agatha Parrot and the Borgon the Axeboy books because I have lots of young friends who tell me how much they like them. Then of my stage shows, Henry The Tudor Dude has been performed all over the world, so I'm really proud of that. But I think the BEST book I ever wrote is probably "Horribly Famous: Isaac Newton and his Apple". It was very difficult because he was such a clever bloke and I wanted to explain everything he did, but he was also really interesting and could be quite nasty!
Why do I write for children?
I don't. I write what interests and amuses me and luckily it appeals to lots of other people too, not just children but also adults. The nice thing about having your books published by a children's book firm is that they put more effort in to getting good illustrators and making everything jolly. If my books were supposedly just for "adults", then they wouldn't have the cartoon strips and other mad things.
Me messing around on a couple of my old synthesisers.
What do I read?
I always have a magazine called The Week sticking out of my back pocket which is like a newspaper and I read every word of it. I also like maths and puzzle books (if they're good), but mainly I like anything funny and the funniest book in the world is "Molesworth" by Geoffrey Willans and Ronald Seale. It features a snotty schoolboy "Nigel Molesworth" telling all about the nutty kids and mad teachers at "St Custards". There are so many ace characters and hilarious situations that I found it funny when I was 8 and I still find new jokes almost 50 years later.
Who is my favourite author?
I hate to admit this, but my chum Philip Reeve writes the BEST books. They manage to be funny and exciting at the same time. The trouble is that I've got a rotten memory so I can only read books all in one go otherwise I forget the start and who everybody is. But Philip's books are worth it, even if I have to have a six hour bath to get through one.
What music do I like?
I'm a real sucker for anything from the 1920's or 1930's. If a song has the words "vo-dee-oh-doh" then it can't go wrong for me. My favourite band are called The Casablanca Steps who are just brilliant at playing this stuff. However, oddly enough, when I'm planning out mazes or drawing technical stuff I switch to Pink Floyd, Led Zepplin or to my all time rock heros The Sensational Alex Harvey Band.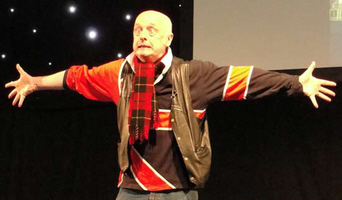 What are my hobbies?
I seem to spend an awful lot of my life driving my daughters to dance classes, play rehearsals, parties, town, their boyfriends' houses and so on. Apart from that I have two old pinball tables that are great fun but keep needing to be mended. I also like updating my websites (in fact that's what I'm doing right now!), and I also love playing around with old music keyboards. And I like taking my wife out to lunch.
Thanks for being interested and do feel free to e-mail me using the "Contact Kjartan" link at the bottom of the screen, or the link on the HOME page.
ACKNOWLEDGEMENTS
I get a lot of fun from my books and I'd like to take this chance to give a big showbizzy luvvy thank you to my agent Marilyn Malin who got me into all this, and all the people who have helped me at my various publishers, especially Lisa Edwards at Scholastic, Amanda Smith at Samuel French Ltd, Kerry Chapple at Michael O'Mara Ltd, Philippa Donovan at Egmont, Leah Thaxton and Rebecca Lewis-Oakes at Faber . They all manage to give the proceedings an air of quality. Oh, and then they take me to the pub.