Thank you for finding this page!
FROM SEPTEMBER 2020 ... after 2,500 events over 20 years I'm now cutting back on live events, but if you have an interesting festival, prize giving or fun maths day, do please look at:
KJARTAN LIVE EVENTS
MATHS VIDEO SHOWS
"Absolutely hilarious, the kids have loved your Murderous Maths video!"
James Rourke, Headteacher, Lord Deramore's Primary School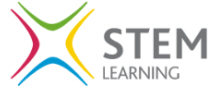 Suitable for primary schools yrs 3-6
and secondary schools yrs 7-8
Instead of me coming into your school, I now offer an alternative plan. I record two video events just for YOU!
Watch this to find out how these videos work, or read the breakdown below.
VIDEO ONE: 18 minutes This video is similar to a short live event. I spend a couple of minutes saying hello to your school, and any individuals you might like named such as prize winners or special achievers. Next I show a few tricks and demonstrate games you can try. These are not available on any public site! I then give details of the videos I made during 2020 lockdown which can be accessed afterwards, along with a page of non-video activities.
Over the next few days kids can try the games and tricks and/or make things. If they have any questions they want to ask me, or there are any "makes" (flexagons or other items) you'd like me to see, you can send me an email, photos or video.
VIDEO TWO: 10 minutes This is a follow-up video I record a few days later. I reply to any questions and comment on or judge any "makes". Even if there's nothing you need me to feedback on, I reveal a few extra "secrets" to the games they've been playing!
The videos are put onto YouTube on a private link so only your school can access them. This means they can be played to different groups of any size at different times at your convenience. Although the material is all general interest, of course you can fast-forward/rewind/skip to get exactly what you need from them.
Although videos can never replace a loud live show in front of 100's of people, in these difficult times, it is easier, safer and cheaper!
"The video has been a real hit with our students and was an excellent launch for your Murderous Maths books."
Sharron Kelly, Mortimer School, South Shields
CONTACTING ME
If you'd like to make an enquiry about videos, please use one of these:

email:

twitter @kjartanposkitt
---