Kjartan Poskitt: TV Music Demos
Thank you for visiting this page!
Back in the 1980's and 1990's I did a lot of tv music, mainly for BBC Children's programmes, but also for education programmes and comedy shows.
Sadly these tunes were all made before digital video recording and the old VHS tapes have long perished, so I only have some of the sound recordings now.
You can also hear the songs from my published stage shows on Kjartan Poskitt's Shows.
To play a demo, click on the link. A blank window should open and play the MP3 file.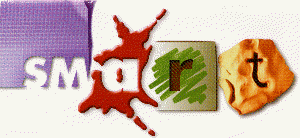 &nbsp
SMart - the main theme used continually 1994 - 2003
SMart - the "Gallery" music used continually 1994 - 2003
SMart on the Road - used continually 1998-2003
SMartHart - the "SMart" and "Left Bank II" themes combined for a compilation of Tony Hart's work used 1998-2000
No Worries - underscore used for "The Gallery" in "Take Hart" "Hart Beat" and "Artifax" 1989-1995.
Traffic Talk another "Gallery Music" used continually 1998 - 2003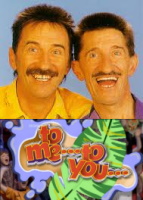 To Me To You - the theme for the game show hosted by The Chuckle Brothers 1994-1997.
Ragtime Hornpipe - game underscore as used in "To Me To You" for 3 series 1994-1997.
Morph TV - the theme for the little plasticine man's own series 1997-1998.
The Artbox Bunch - theme for a Tony Hart art series early 1990's
Artifax - theme for an art series early 1990's
BBC Sex Education - arrangement of "Rock a Bye Baby" to make a theme for a schools series late 1980's
The Little Green Planet Show - theme for 3 series of a comedy science show which I also wrote early 1990's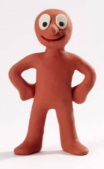 Brum - my demo for the original theme as re-recorded and used in the series 1991-1994 and also on the coin operated Brum amusement rides!
Inset - theme for BBC Schools teacher inset programmes 1988-1993
Pilots
The Dice Game - theme for a pilot game show 2000.
The Shufflies - theme for a pilot series made by Anne Wood, sung by Terry Wogan in the mid 1980's!
Dolly Snowlips big band swing tune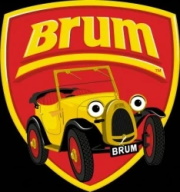 Beeper - pilot animation comedy tune based oin the Smart theme.
Beyond The Friday Zone - pilot game show theme.
Flickhouse - cinema quiz show tune with FX.
Movie Dream - Hollywood orchestra tune
The Poops - theme for a CBBC pilot series 1999.
Whoops a daisy! - underscore for young children's story book show 1995.
Hamlet's Dream - spooky theme for a film sequence shown during a stage production of Hamlet at The Latchmere Theatre Battersea.
Back to the Top of the Page